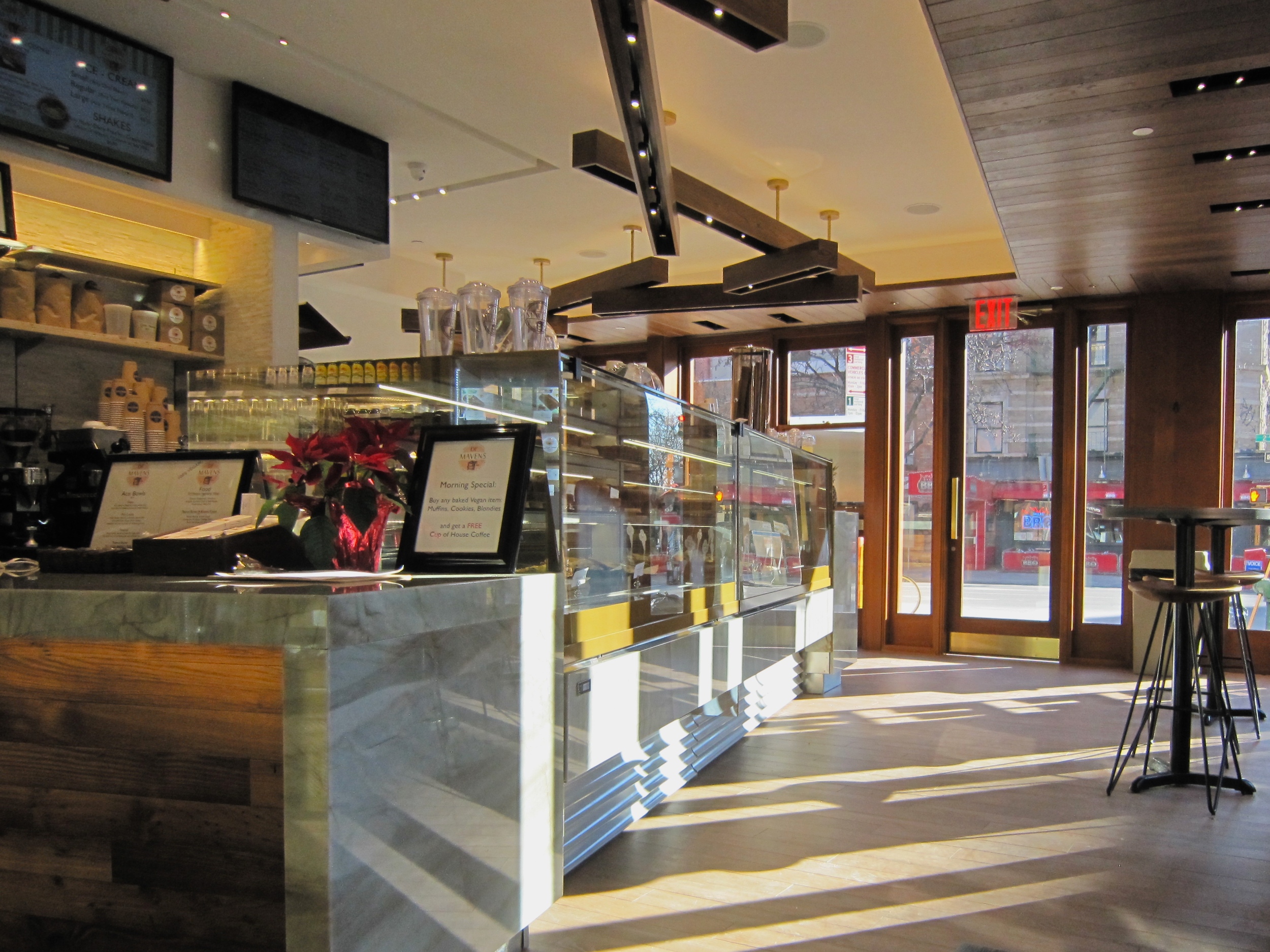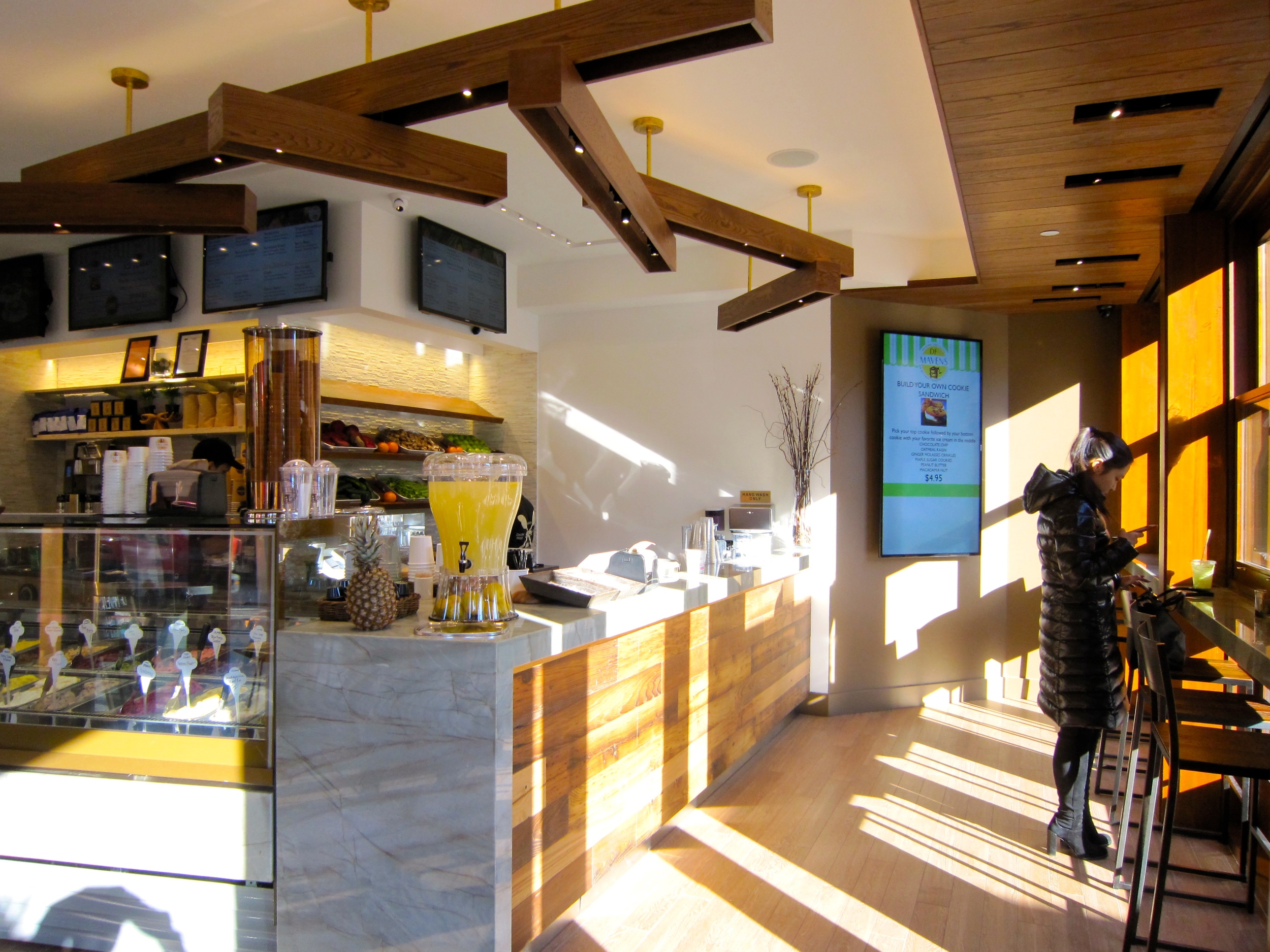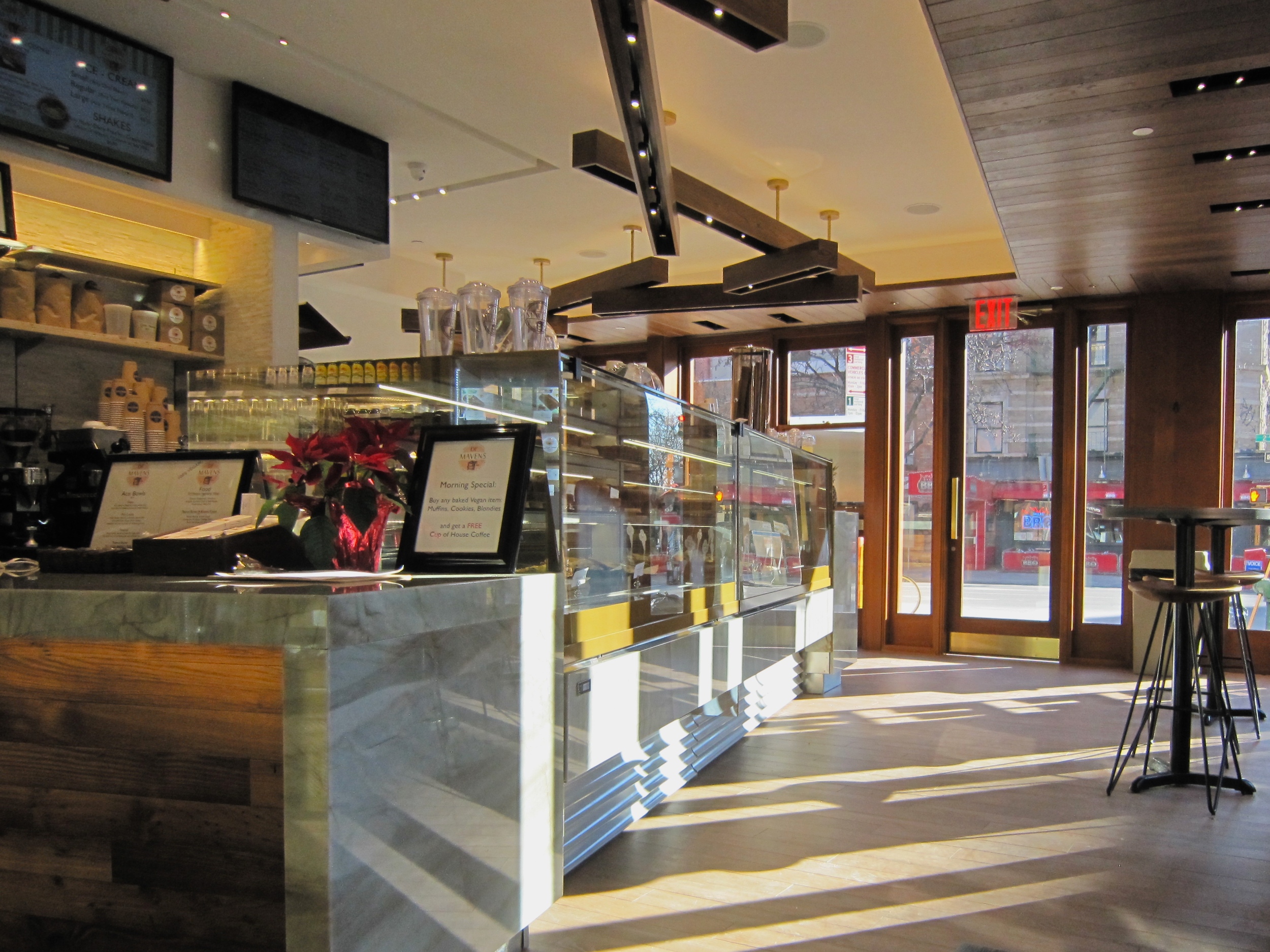 Wood, Stone, Brass, Glass
The interior unites DF Mavens variety of desserts, coffee, and fresh juice into a seamless shopping experience. Materials with rich warm textures and custom wood light fixtures animate the space.
Communicating Corner
The store is strongly connected to the street corner through a an elegant wood and glass storefront, with seating and many openings to add interest.
Rendering by Avoid Obvious / Vicky Chan.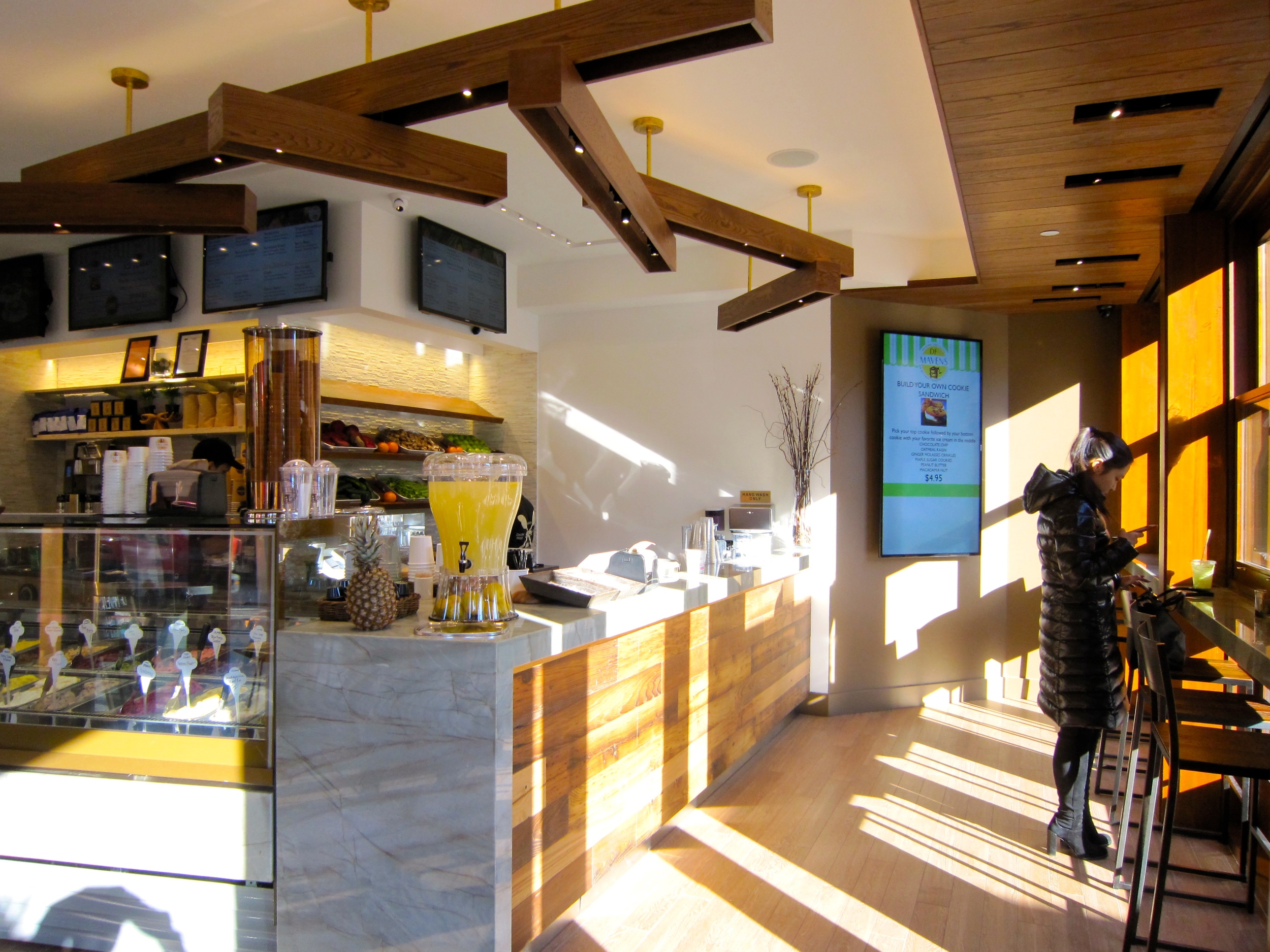 Talk About Food
Being completely dairy-free, DF Mavens draws a customer who has finally found a place where they can enjoy everything. The design of the small space makes it easy for employees to answer questions and small groups to gather.