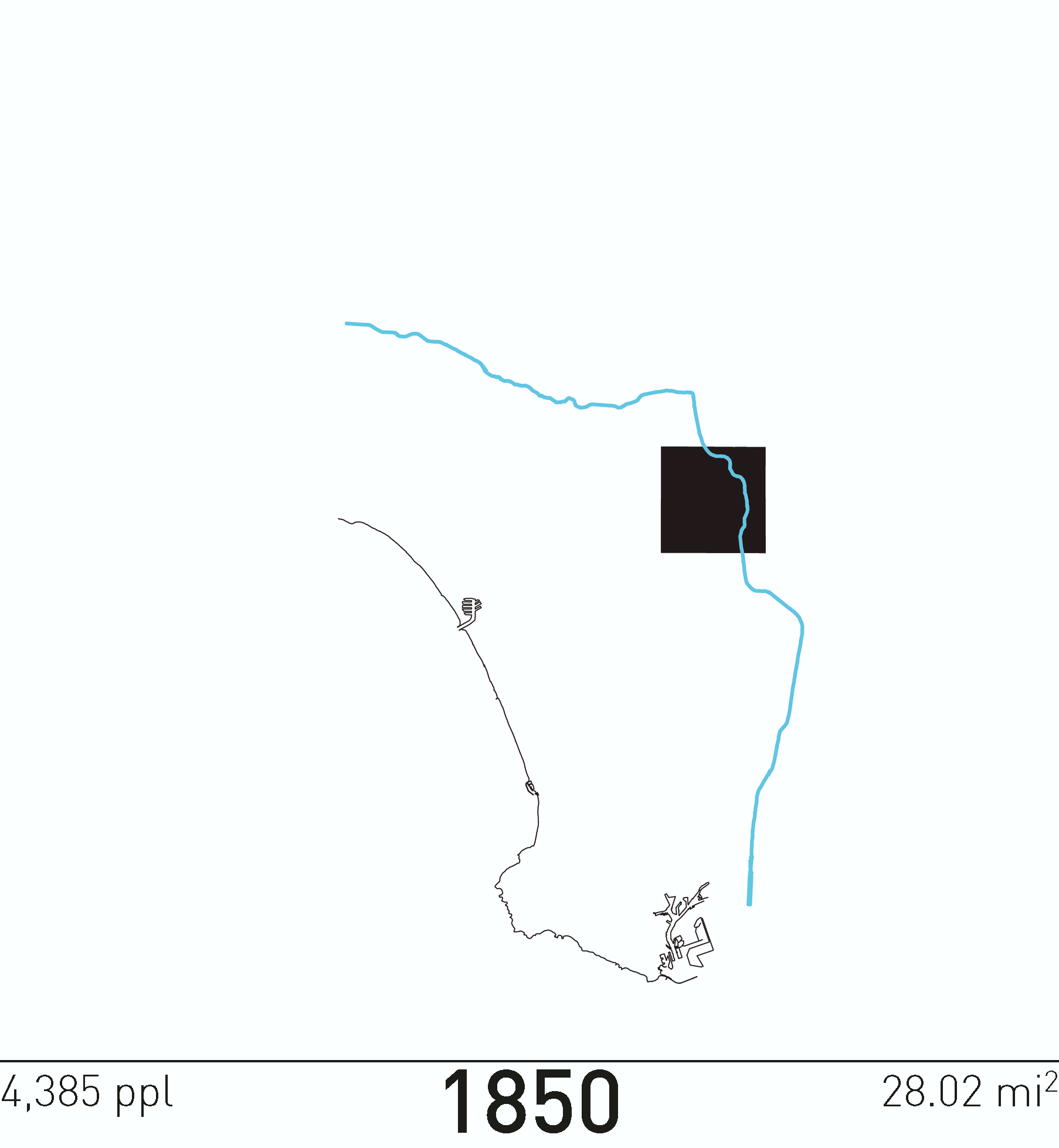 Big Water, Big Buildings
Los Angeles is dry most of the year, but when it does rain, the water is rushed through the LA River channel through some of the densest, most vital neighborhoods in the area, to the ocean. To plan for future population growth, LA needs to retain and treat the water for better water supply stability, and plan for dense live-work communities. This project does both.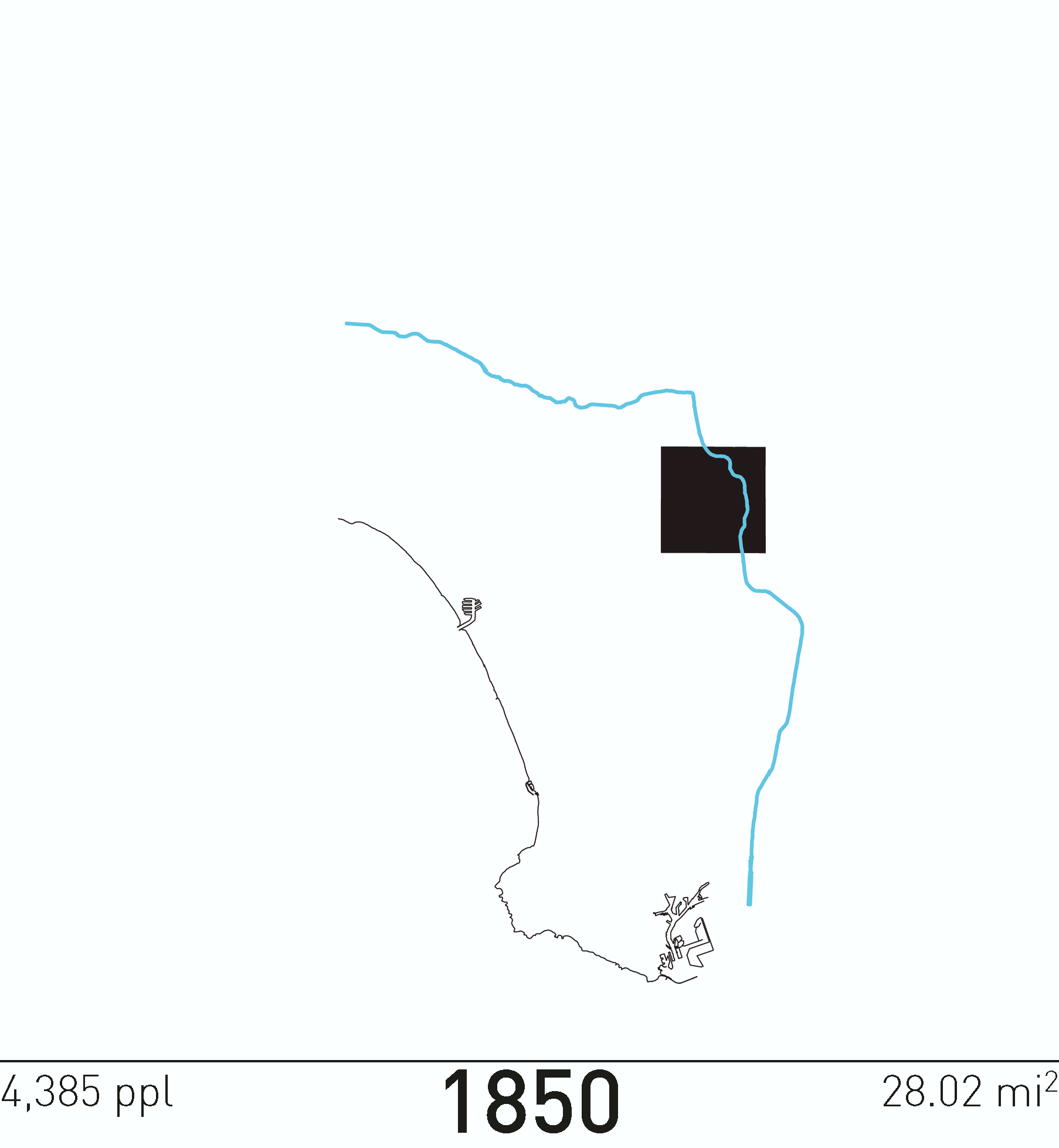 Resource Grab
The City of Los Angeles grew up on the LA River. Over its history it has annexed land primarily to control local transportation and water resources - in particular the port and the San Fernando Valley watershed.
Waiting for Water
The channel is huge - approximately 5.1 square miles of land total - and empty most of the year. Unfortunately the few times of year that it does fill up the water moves at such a huge volume and velocity that it is dangerous.
Saving for a Dry Day
The total flow of stormwater through the LA River could be a huge help to the city if they could only harvest and use it. Water in the channel must be filtered to be considered potable and suitable for drinking and recreational use, but along the way it can be used as gray water.
Dry Channel as Development Spine
The LA River channel shares alignments with other infrastructure, notably transportation and manufacturing, making it a perfect spine for dense infill development.
Remnant space
Access to most of the channel is limited by design creating a no-man's land which swells around the irregular shape of the channel and adjacent properties. Former train yards have also left large areas of vacant land.
Stacked Programs
The site is an in-use truck and rail yard directly across the river from Downtown. Water is taken into the site at the lowest level for the most continuous flow, where it is treated. Above-grade concrete retention ponds are built around the existing freight-transfer lines. A concrete deck supports light industrial uses with freight elevators to the transportation below. Housing is built over the industrial spaces with views of the ponds and downtown LA.