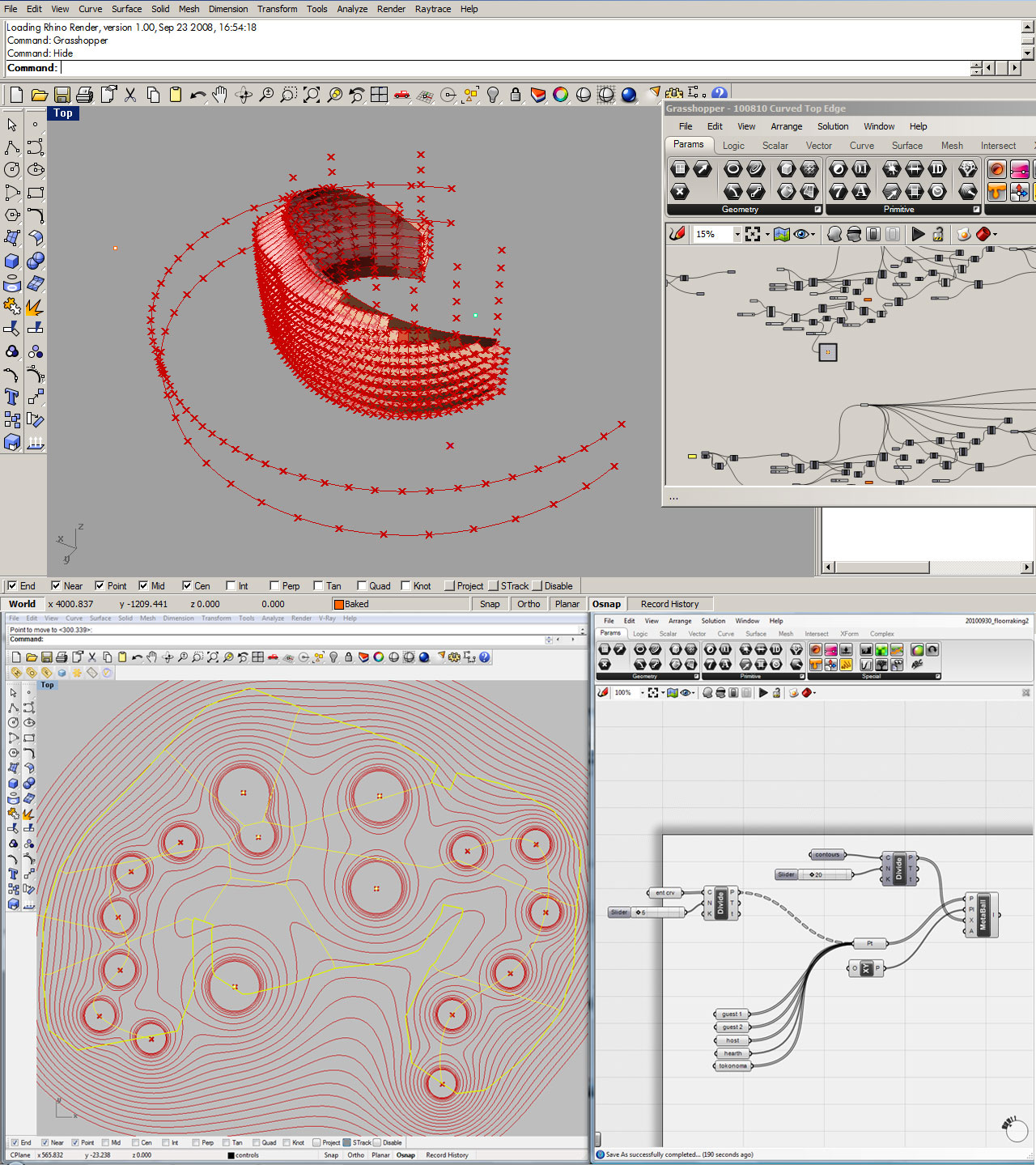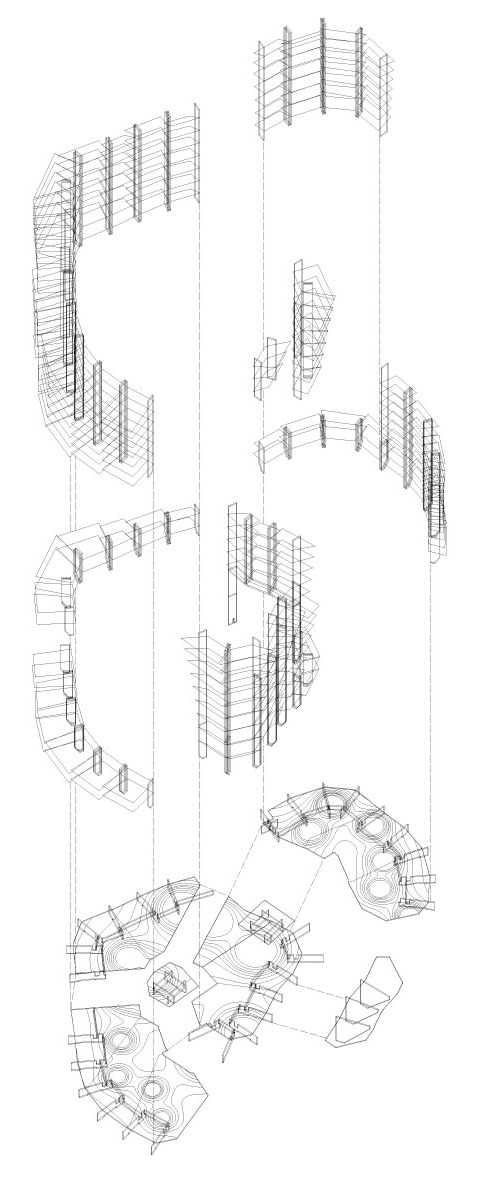 Tea for Summer
Our tea house was designed to be installed in a grassy quad at the University of Tokyo in August. We incorporated the traditional tea service program along with need for shade and an intimate social setting in a public space.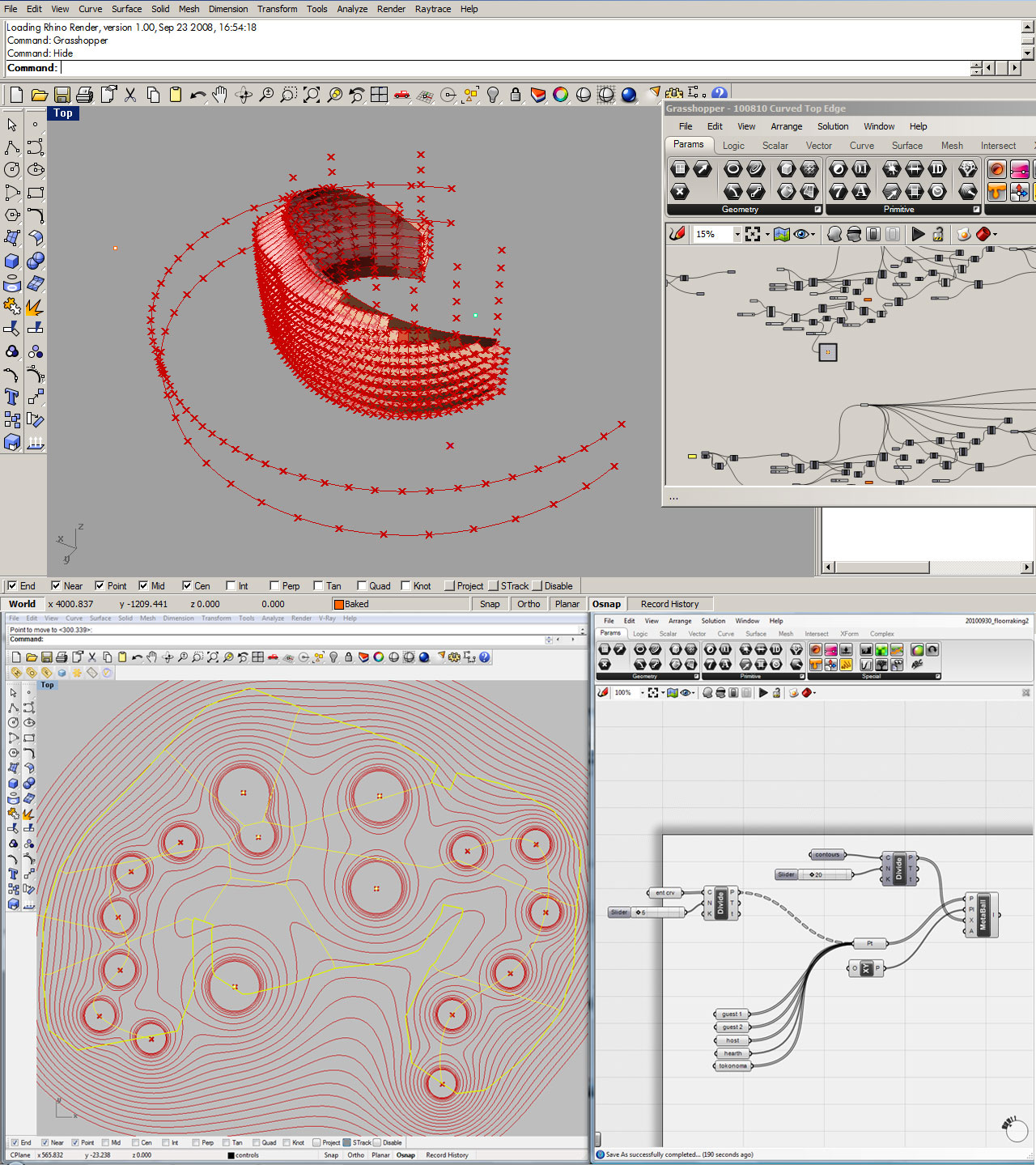 Traditionally Parametric
The team used Rhino and Grasshopper to diagram the major elements of traditional tea service and generate the form within a simple construction scheme of vertical ribs and horizontal louvers. The louvers are spaced and oriented for different privacy needs, while the raked pattern on the floor is defined by traditional stepping stones and proscribed seating arrangement for a host + two-guest tea service.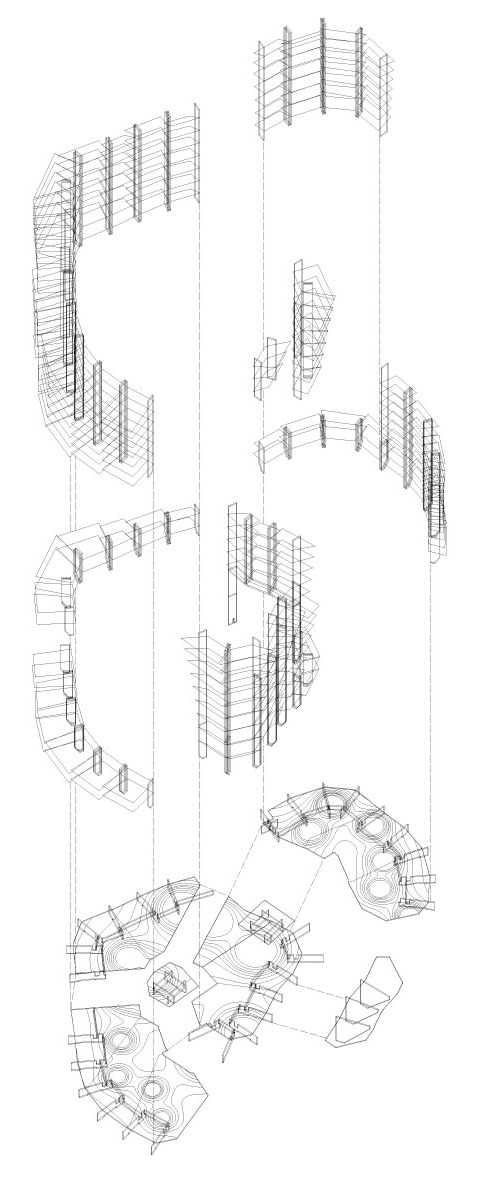 Some Assembly Required
The tea house is built of three main components: a plywood deck, vertical wall sections and a tensile cloth roof. Despite the complex form, we used a simple modular approach to the construction and all connections were bolted on site.
All Cut Up
Our parts arrived CNC-milled where we assembled them in a studio space next to the installation site. We used about 40 sheets of plywood to make hundreds of flat pieces which were then built into modules in the shop and assembled on site.
Start with the Base
The floor structure rests on the grass, creating a sturdy platform with ribs to build up. The stepping stone and seating pattern is routed into the floor.
Bolts and Splices
With the platform in place we bolted the pre-assembled ribs to the sides. Taller sections were spliced together with additional bolts and each module was bolted to its neighbor for rigidity.
Traditional Tea!
Relatives of the UTDA students performed traditional tea ceremonies for the afternoon. Here the host is an aunt of one of the Japanese architecture students, and the couple are the parents of one of our GSAPP classmates.
Joy
Each of the teahouses departed from traditional forms, which presented challenges to the hosts as they had to adapt their beautiful meticulous movements to a new space. By the end of the afternoon though, it was humbling to see how fluid the experience became and watch people enjoy the space.
When we told this woman that our tea house was demountable, she asked if she could take it home with her!