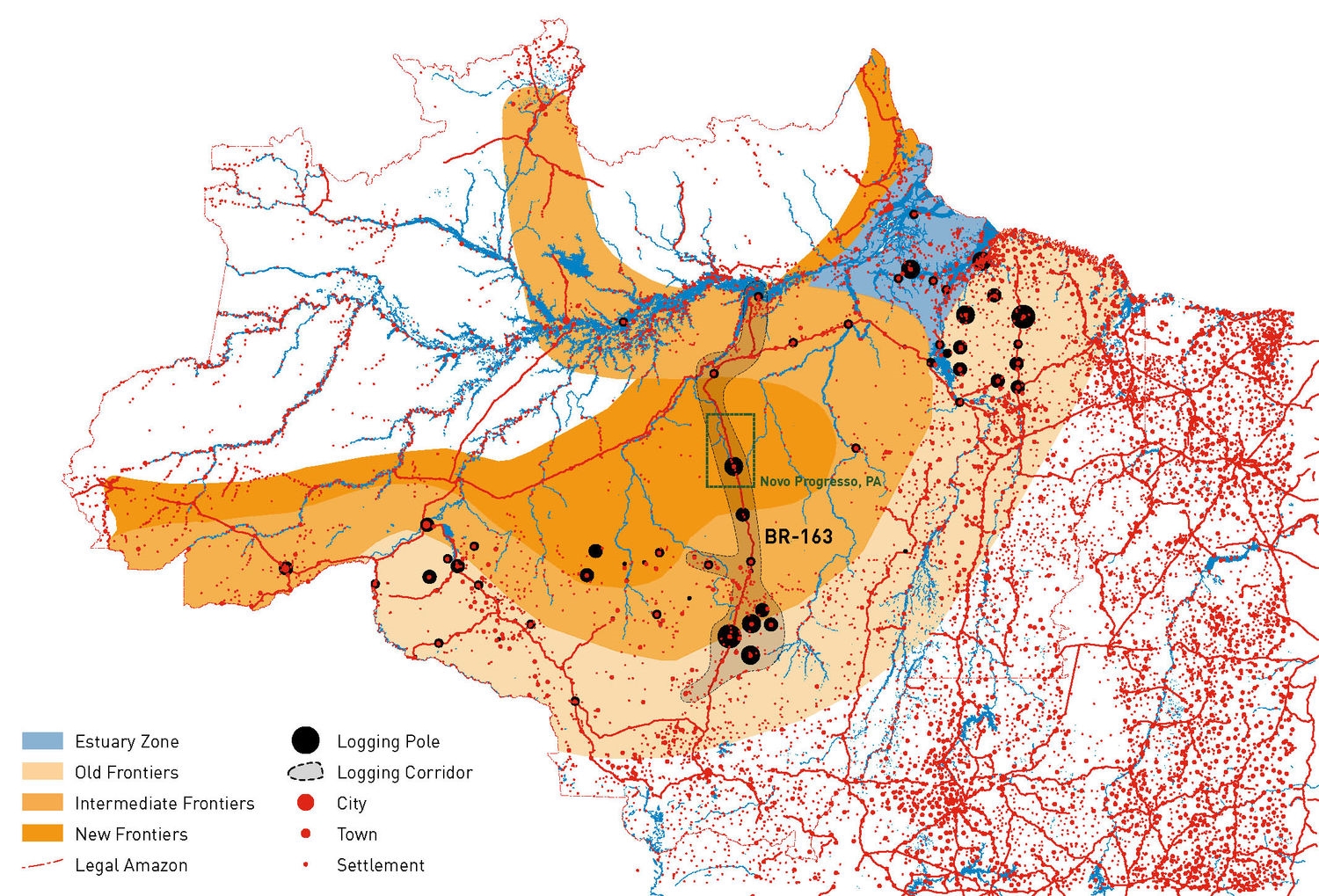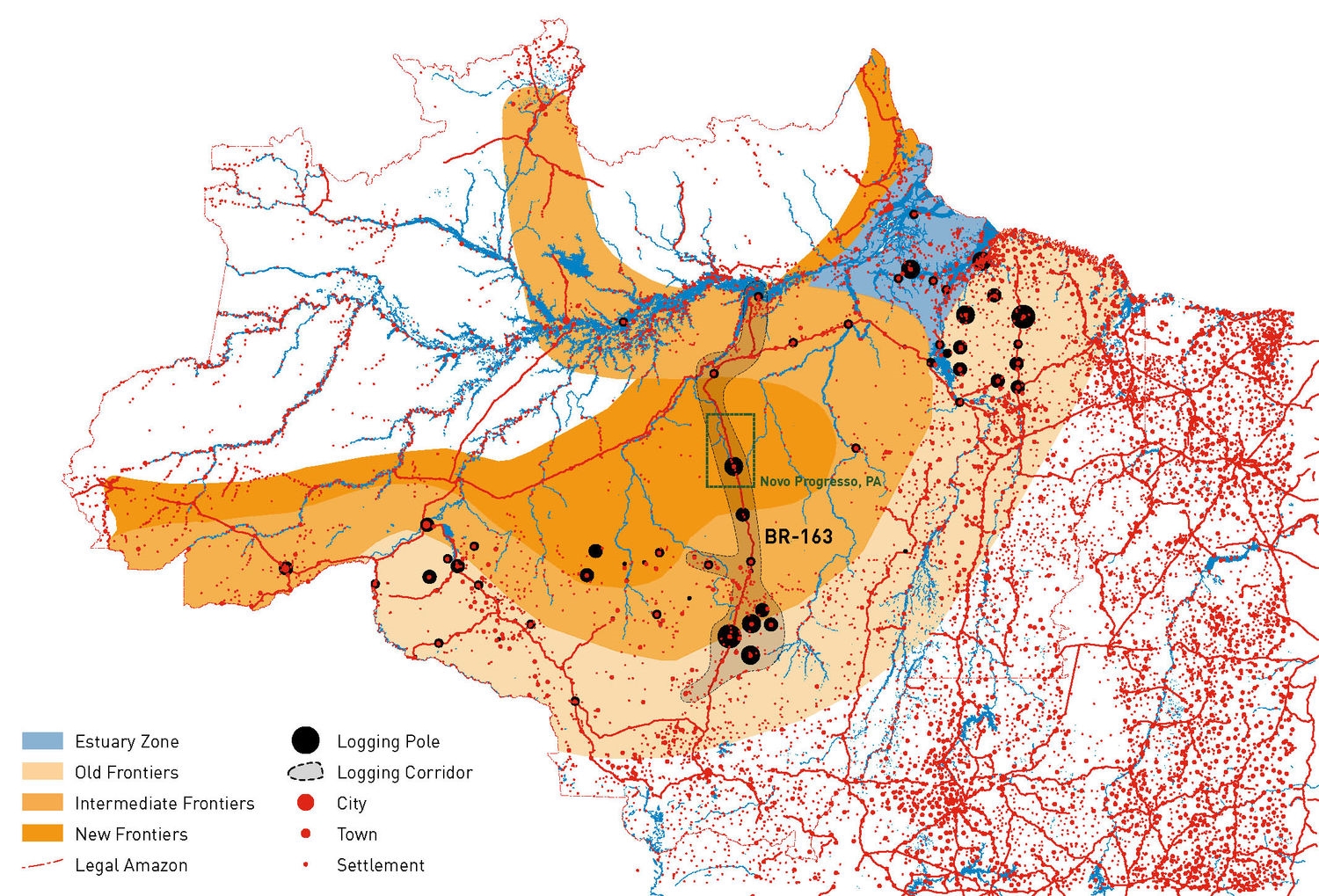 Retreating Forest
The rainforest is being cleared for agriculture at an alarming rate. The land is fundamentally unsuited for this use - once the forest is cleared, the soil can only support agriculture for a few years before becoming desolate. A more sustainable industry is needed to preserve the forest. Enter logging...
High-Value Highway
All forest products travel on trucks through Brazil's network of rough highways. This offers the best chance for law enforcement and to certify sustainably harvested forest products from their source.
Truck Stop, Service Center
To support a sustainable logging industry I propose a prototypical truck stop in Novo Profresso, Para, Brazil along BR-163. The building houses inspection facilities for IBAMA and WWF Brasil with a community center.
Supportive Enforcement
By placing public facilities alongside the logging screening and inspection spaces, the community becomes a passive surveillance force for the loggers.
Cut-Off Screen-Off
Logs are cut to lengths of two-foot increments before being milked, leaving cut-offs as scrap. Used like a wood gambion wall, they provide shade and security while permitting air flow.
Wood Texture
The natural and artificial variation of the log cut offs creates a beautiful organic texture.